D.O.B June 14, 2020
"Import America"
HD:A ED:0-0 Eyes:Clear
PRA: Normal/Clear

EIC: Normal/Clear
HNPK: Normal/Clear
CNM: Normal/Clear
DM: Normal/Clear
RD-OSD: Normal/Clear
SD2: Normal/Clear
Long coat: Normal/Clear
Dilute: Normal/Clear
Stargardt: Normal/Clear
Dentition: Full

Colour: EEbb (pure chocolate)

Our big boy Chuck! For the people who knew our yellow Knox... Chuck is about the same size. He got legs! Apart from his lovely, easygoing temperament, he has some great qualities like: head, eyecolor, bone, substance & coat!
Chuck 2.5 years old:
1.5 year old: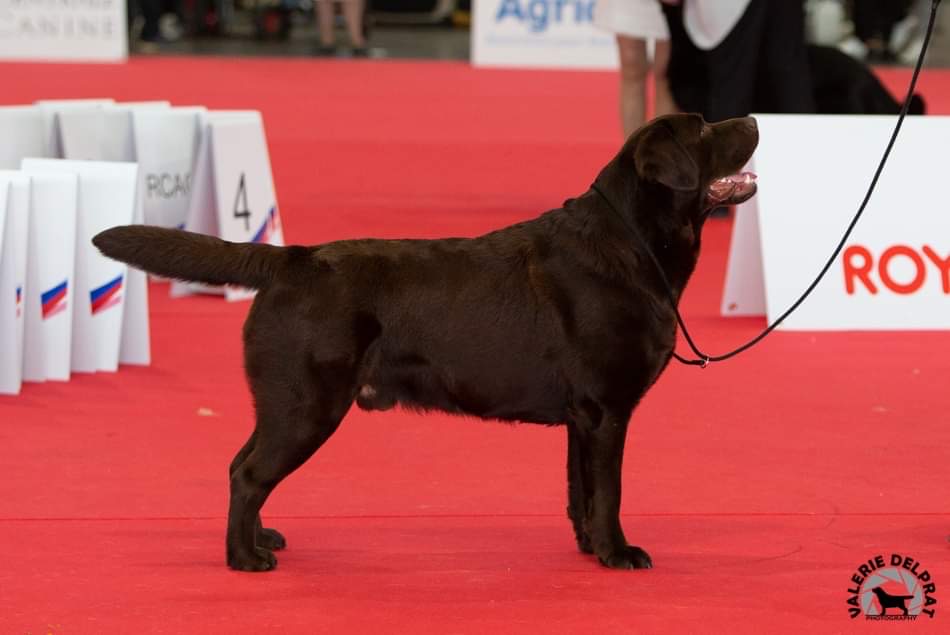 1 year old: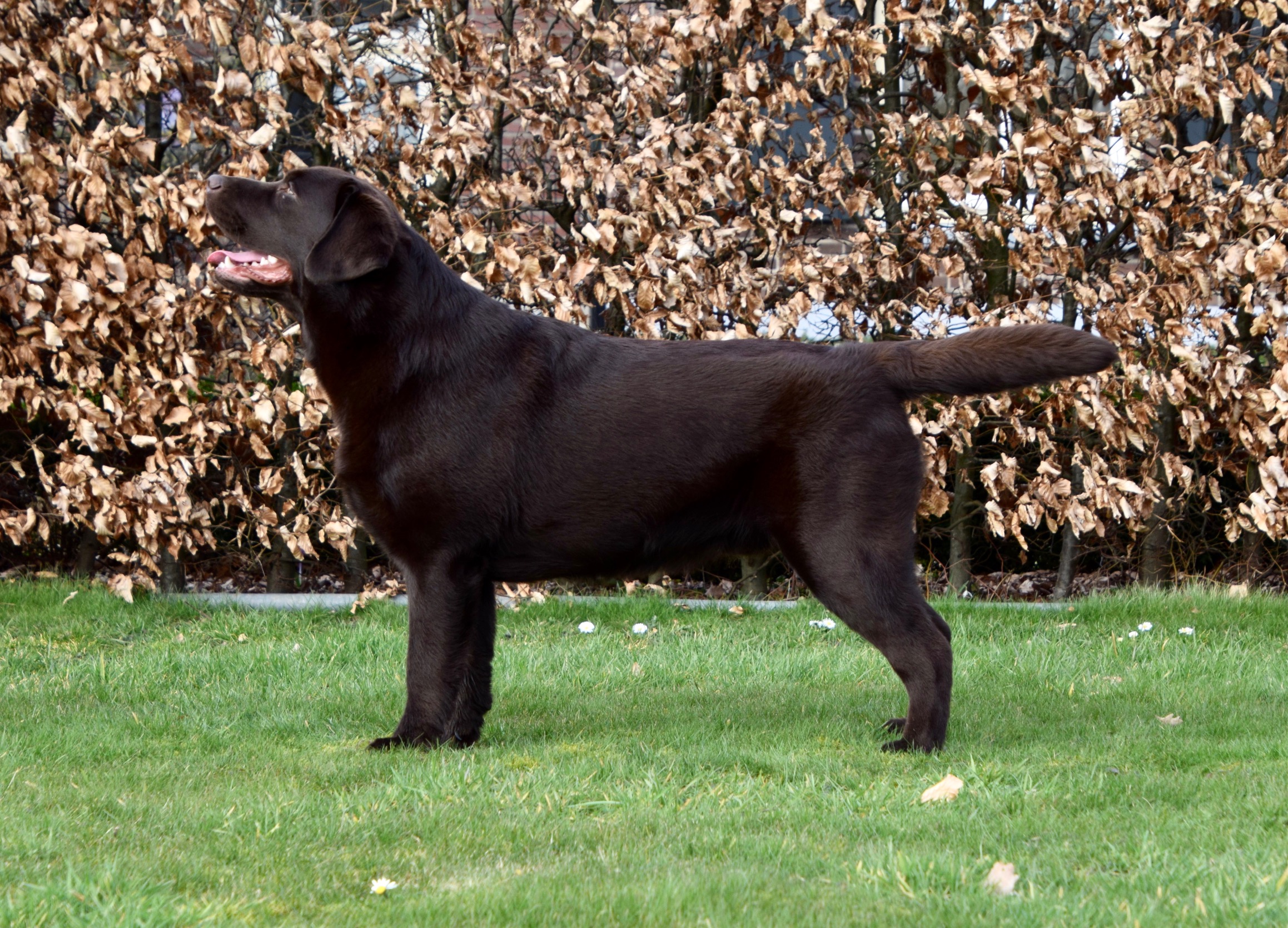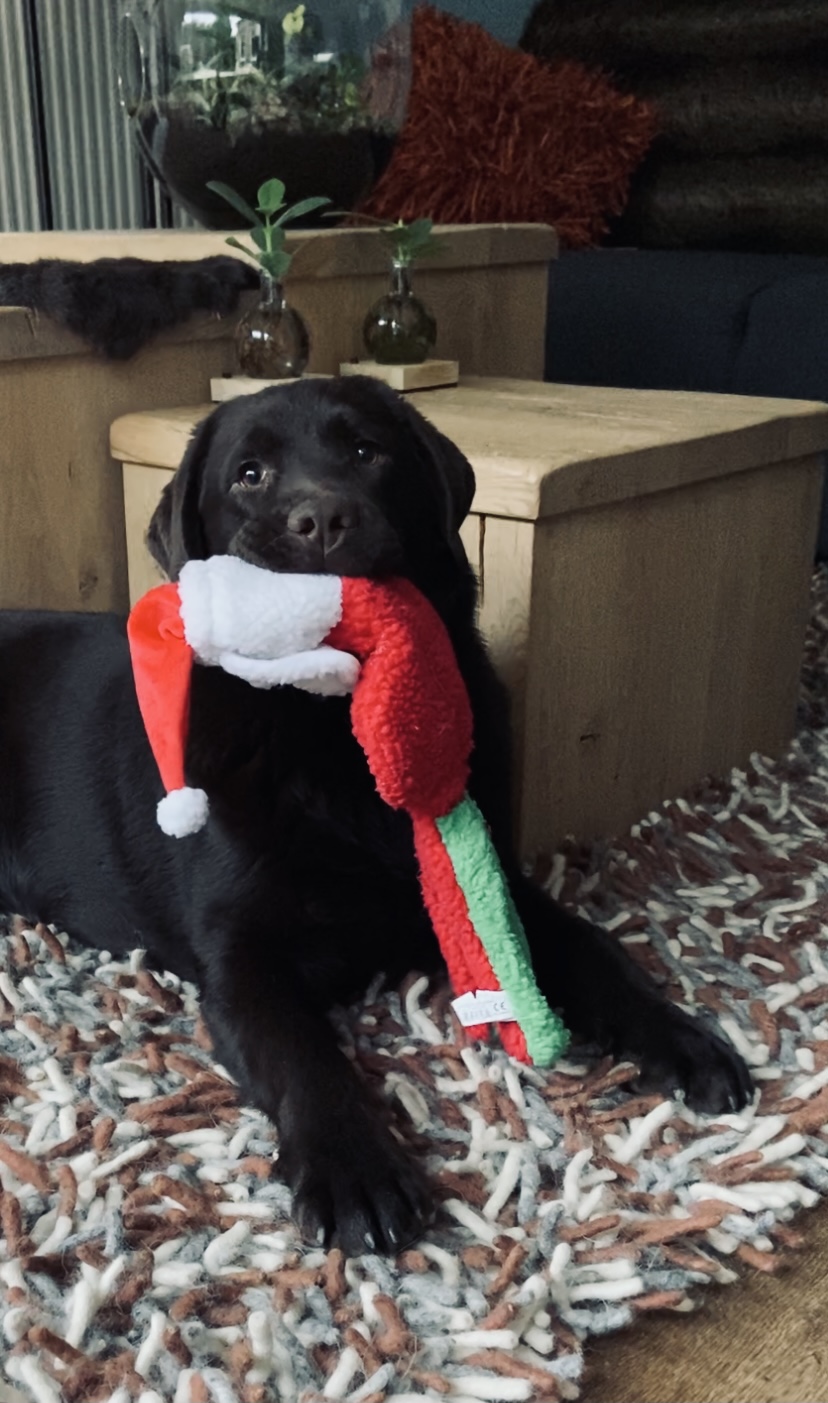 We are thrilled to have this American boy at our place. We are so grateful to Diann Sullivan of Cedarwoord Labradors for keeping Chuck at her place till 6 months. Due to Corona it was impossible to get him over. Finally, we found a solution and got him here. He settled easily because of his steady and sweet character. He's such a cuddle bear!
The day after he arrived from the USA: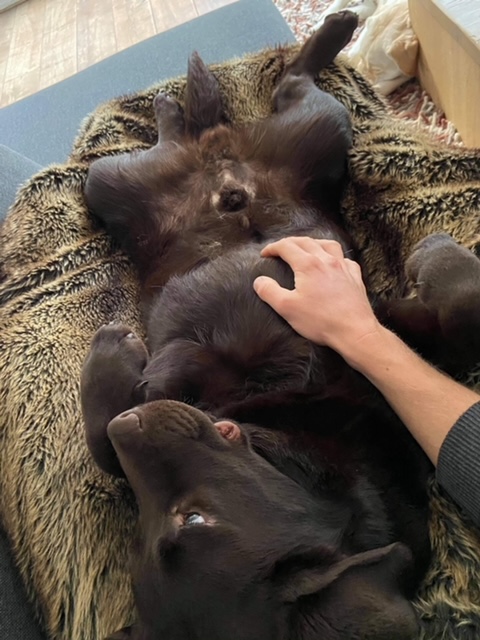 Chuck has some wonderful lines behind him. He is the 10th generation of Cedarwood Labs.
Chuck is a good sized boy with tons of coat and bone, a lovely head/eyecolor, good length of leg and great movement. We think we'll have a lot of fun with him in the showring!